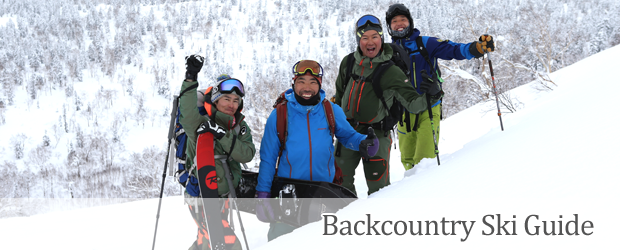 It will be a guided tour with tools dedicated to tour skiing. I will aim at powder snow which no one is slipping by accessing from the ski resort near Sapporo.
LESSON PLACE

Near Sapporo and Niseko etc (We will access by using ski lift.)

THE MEETING PLACE

We will let you know at any time.

LESSON PRICE

1 day: 30,000 yen

Payment should be made at the reception on the day.

In addition to the guide fee, you will also pay the instructor's lift ticket fee.

Please purchase the lift ticket separately.

INSURANCE

At this ski school, we have insurance due to accidents and injuries in the ski slope, but there are also cases where compensation is not covered if there is a demand for damage on physical or material damage to a third party , We recommend that you join the individual liability compensation. Although we carefully consider safety safely at our school, we appreciate your understanding that it is not necessarily complete.